Getting injured abroad on a work trip
Getting injured abroad on a work trip
Getting injured abroad is nightmare; getting injured sick abroad on a work trip could be another disaster.
Ms Tam works for a Hong Kong-based company, had to go on an extended business trip to China. While working on the Mainland, she was injured in a traffic accident and received medical treatment from a registered medical practitioner there. Her company had purchased both employees" compensation and travel insurance for her business trip.
Big Question: Is she able to claim both employees' compensation and compensation from her travel insurance?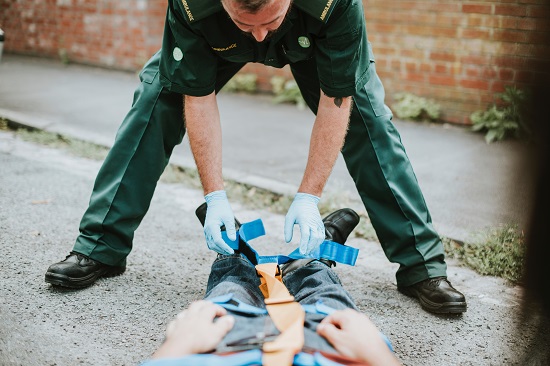 Employees' compensation insurance
This insurance mainly covers situations where an employee sustains an injury or dies as a result of an accident arising out of and in the course of his or her employment. This includes compensation for:
* Periodical payments
* Permanent total or partial incapacity
* Medical expenses
* The costs of prostheses and surgical appliances.
Travel insurance
Travel insurance generally covers the following benefits:
Emergency medical expenses
Personal accident protection
Compassionate death cash
Journey cancellation and interruption
Child guard
Personal effects coverage
Delay coverage
Personal liability

Eligibility
Ms Tam is eligible for emergency medical expenses compensation to pay for the costs of medical treatment, surgery and hospitalisation arising from her accidental injury. If she has suffered permanent total disability, she could also obtain the benefits of personal accident protection. Furthermore, if the requirements are met, she may receive other benefits from the above list.
However, Ms Tam is not able to obtain double benefits, especially for medical expenses, under both types of insurance. She is only able to claim the balance of these expenses.
Q1 Which insurance should Ms Tam claim first?
It is better to claim the benefits of travel insurance first, in order to obtain emergency assistance. Ms Tam could claim the balance of her medical expenses and other benefits and compensation later.
Q2 Is there any protection for employees working outside Hong Kong, other than employees' compensation insurance?
Additional protection includes, among other items:
personal travel insurance for single business trips
annual travel insurance for business trips throughout the year
China emergency cards for employees who frequently travel to mainland China
personal accident insurance.

Q3 Is it an offence for an employer to terminate an injured employee's employment if his or her compensation case is still outstanding?
Under
section 48 of the Employee's Conpensation Ordinance
, an employer shall not, without the consent of the Commissioner for Labour, terminate the contract of service of an employee who has sustained an injury on duty or give notice to the employee of such termination.
---
Disclaimer: This article covering HR legal and compliance case matter serves as the provision of general information and reference for the general public only. CTgoodjobs has no intention for anyone taking or interpreting it as any legal advice in any occasion, at any cost. Please seek professional help if you have any relevant legal issue.
Look out for further updates on our Facebook fan page!
Jobs You Maybe Interested In